Financing Options
Find Flexible Financing for Dental Costs with CareCredit®
You want the most affordable dental care that Houston, TX has to offer. Should you be in a position where your dental insurance does not cover all of your expenses, and you find those dental costs a financial burden, a CareCredit credit card may bring you some peace of mind. With CareCredit, you can make convenient monthly payments, rather than paying for your care in a lump sum or using a consumer credit card.
Whether you're visiting with us for an implant, a cosmetic dentistry procedure, or something in between, CareCredit offers flexible payment plans, often at competitive interest rates, that may help you stay ahead of any out-of-pocket expenses. CareCredit benefits include:
No up-front or annual fees

Accepted at 200,000+ facilities

Flexible monthly payments

Quick and easy application
For assistance with applying for a CareCredit credit card, or additional information on financing options, please contact Made Ya Smile West 8 in Houston, TX.

CareCredit
The CareCredit credit card is an alternative to consumer credit cards, cash, or checks. With a CareCredit card you can make convenient monthly payments instead of a lump sum prior to treatment. CareCredit helps makes it easier for cardholders to pay for the care they need.
---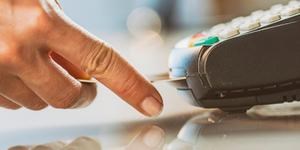 Cash, Credit, or Check
We accept most major cards, including VISA®, MasterCard®, Discover®, and American Express®.
---