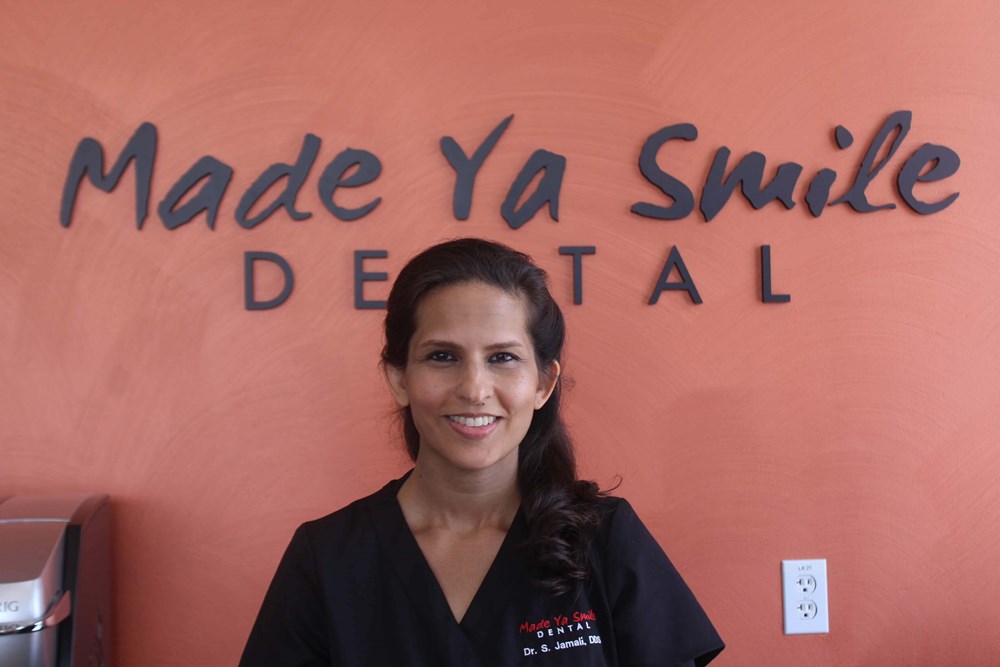 Dr. Saba Jamali was born in Arizona. Her mother was a doctor in the U.S. Navy and Air Force. In a military family, Dr. Jamali moved around a lot. She grew up in Arizona, New Mexico, and California. Her mother's example as a hard-working doctor influenced her to join the medical profession of dentistry. Dr. Jamali's main concern is the health and well-being of her patients.
Her studies took her to UCLA and University of Toronto, but she completed the studies of Biology and Chemistry at the University of Houston where she graduated with highest distinction. She went on to receive her Doctor of Dental Surgery degree at the University of Texas School of Dentistry at Houston in 2009.
She has practiced dentistry since 2009 in Toronto, Las Vegas, and Houston. Dr. Jamali enjoys all aspects of dentistry with specific interest in surgery and implants, cosmetics, and Invisalign. Dr. Jamali is a firm believer in lifelong learning. She stays up to date with current technologies through dedicated study and hundreds of hours of continuing education. She is a member of the Academy of General Dentistry, American Dental Association, Texas Dental Association, and the Greater Houston Dental Society.
Dr. Jamali loves diversity and multiculturalism. As such, she enjoys studying different languages and is proficient in Arabic, Spanish, and Urdu. She believes a healthy mouth leads to a healthy body. The reverse is also true in that a healthy body promotes a healthy mouth. When not in the clinic perfecting smiles, she can be found with her kids doing yoga, martial arts or swimming.
Dr. Jamali thanks God for His innumerable blessings, one of them being the ability to treat wonderful patients everyday!